Stewart 34's are the best value cruiser/racer period! Check Trademe for recent listings, but top boats dont last long, the association is the best place to ask about boats for sale, to find out their history and to get advice about all the things you should be looking for when you buy a Stewart..
To post an ad to this page, click on the comments icon (orange cloud) at the bottom left of the page, fill in and send your information.  Alternatively, you can email your ad to Cherry
News Flash! Pindaric has just come available, this is a top boat for a serious racer and had been fitted out with all the cruising comforts by the boatbuilder owner. Contact Cherry for more information
Pamoana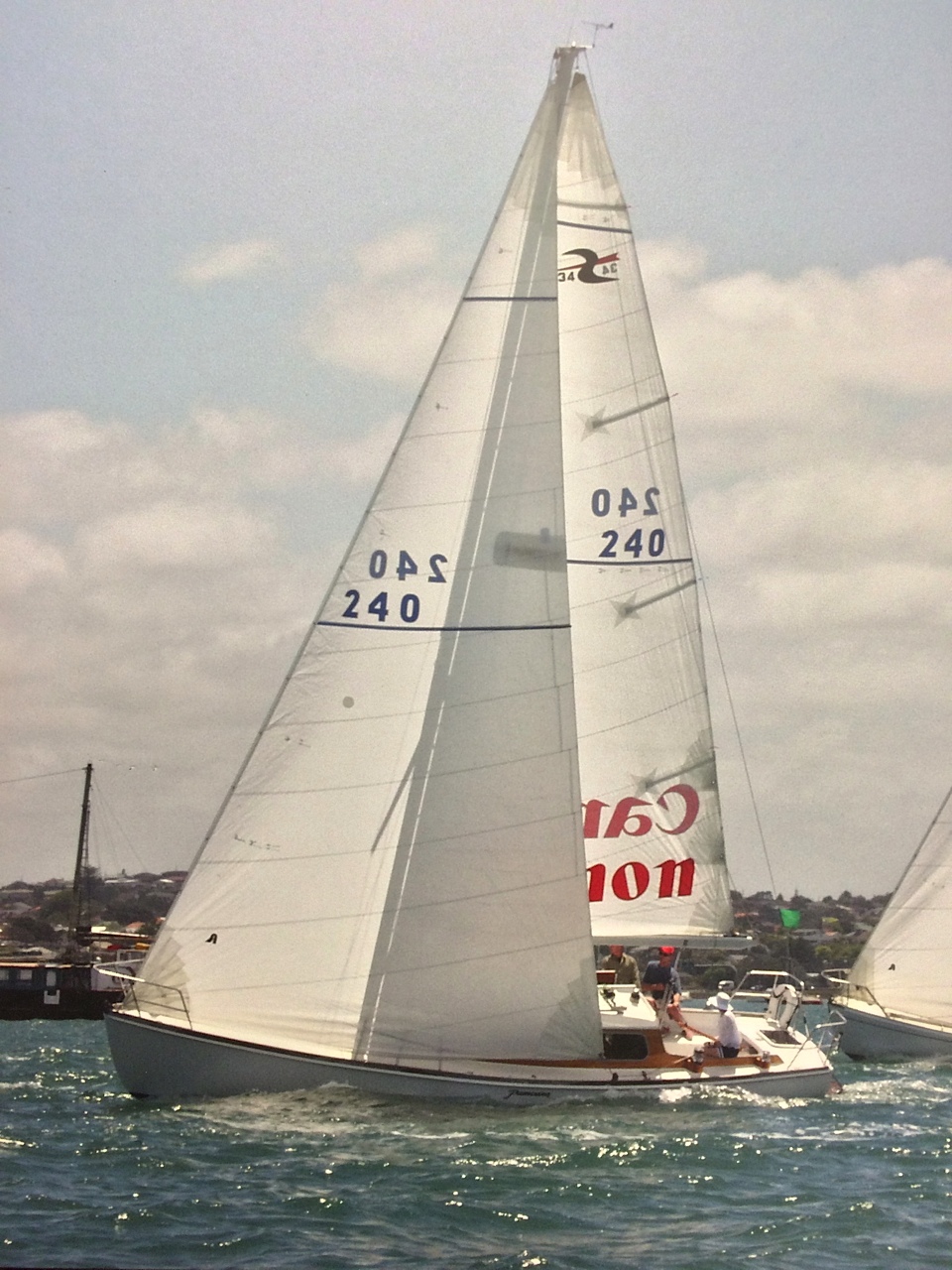 Pamoana is a beautiful, fast boat with a modern racing set-up and very comfortable interior that sleeps 7 (2 doubles and 3 singles)Totally set up for competitive racing and serious cruising.
For a full inventory and more information contact the owner Mark on 021 637 766