MAHURANGI REGATTA 
One of the highlights of the summer calendar and for most of us the end of the cruising season is the regatta held by the Mahurangi cruising club over anniversary weekend. Patronised by the Auckland Classic fleet including well over 100 race entries from all the Auckland Clubs, and at least that again of cruising boats, it's a celebration of sail and a fantastic chance to see a huge variety of crack racing boats from the 1800's onwards, and did we mention the party on Saturday night? Most clubs run a Friday evening race to Mahurangi harbour and this Friday was the best in years with a forecast for 10-15 kts from the south.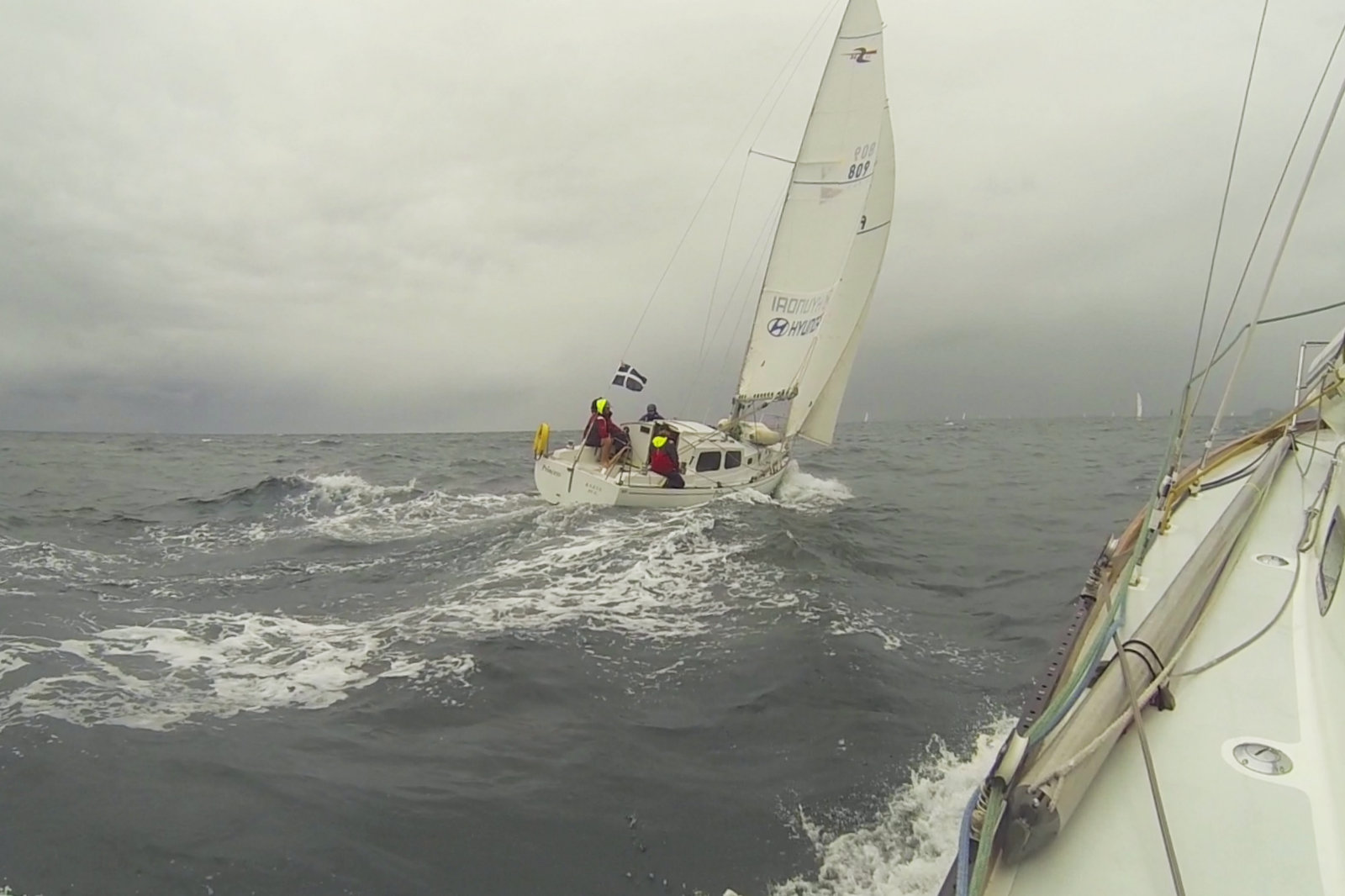 Princess Heading To Tiri
There were plenty of brightly coloured spinnakers running up to to Tiri and some even carrying them to the finish with Pia, Palmyra, Pavo, Princess, Pizzacato and Pamoana waving the Stewart flag over the weekend.
After the shore events including all time favourites such as egg and spoon, three legged races, tug of war plus the rowing on Saturday morning, the wind picked up to a good 18 knots from the NE and the racing fleet set of for a couple of laps of Saddle Island. Pia, Palmyra, Pavo, Princess competed, with Princess beating the Stewarts home and coming second overall on line to a 60 footer in the Modern classics, sadly it was not enough to collect the silverware. The big band, excellent music and a great party at Scotts landing, plus few rums help console Charles and all was forgotten ready for the trip home.
Sunday dawned to a grey blustery Northerly and a Mark Foy start back to town. Princess and Pavo giving Palmyra and Pia 10 minutes lead which held almost to Rangitoto. Princess looking slick with Cherry on the helm leading Pavo to Tiri, their coordinated crew work getting them ahead with a quick kite hoist, Pavo dealt with vomiting kids, (no sympathy from Princess!) but eventually set their spinnaker and with a few luckily wind shifts, ran Princess down to take the lead and third place overall on handicap to Paramour (37 ft and 40 minutes head start!) and Serene.
With the opportunity for three fun races when a few Stewarts get together, it's a great destination for the family, a chance to catch up with old friends and well worth penciling in for next year.